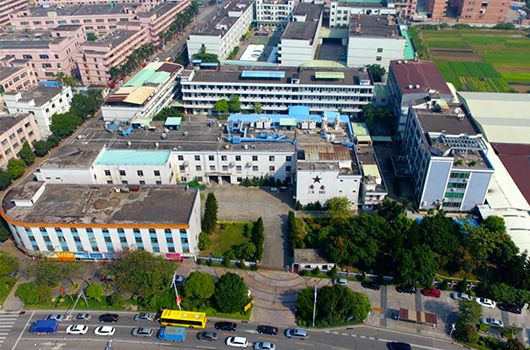 Factory
Star Lapel Pin Co., Ltd. was founded in 1984 in Taiwan. We started out producing various processing of metal souvenir and served local trading companies and domestic demands for years. Our factory was moved from Taiwan to Dongguan, China in 1996 and supplying more custom services to worldwide customers. With production experience in Taiwan, we believe moving our metal and embroidery patch factories to China are guaranteed to be beneficial for all existing and potential customers. In order to obtain comprehensive service when they place any order for customers, we established warehouse in H.K. can accommodate vast quantities of goods and has systematic methods to ship the products. Therefore, Our clients benefit from the best possible rate from courier companies and air forwarders. We intend to blaze a new and efficient trail for our loyal clients.
---
Star Lapel Pin's factory has die stamping, photo etching, printing, die casting and spin casting production processes, licensed electroplating plant, embroidery patch lines, quality inspection room and warehouses. Facility with over 60,000 square meter. We have 1,000 workers and most workers at our factory have been with us for over 10 years. With professional and rich experience is our long-term success in enhancing customer satisfaction.
Star Lapel Pin Co., Ltd. is equipped with a team of dedicated R&D engineers with expert knowledge in molding, die stamping or casting of metal material to make our clients designs real.

We have invited 18 soft enamel automatic coloring dispensing machines to speed up our deliver time without extra labor cost occurred.

We are also one of few manufactures among the Chinese emblem industry that have kept producing cloisonné craftsmanship.